Udaipur to Chittorgarh Tour /Taxi
Same Day Tour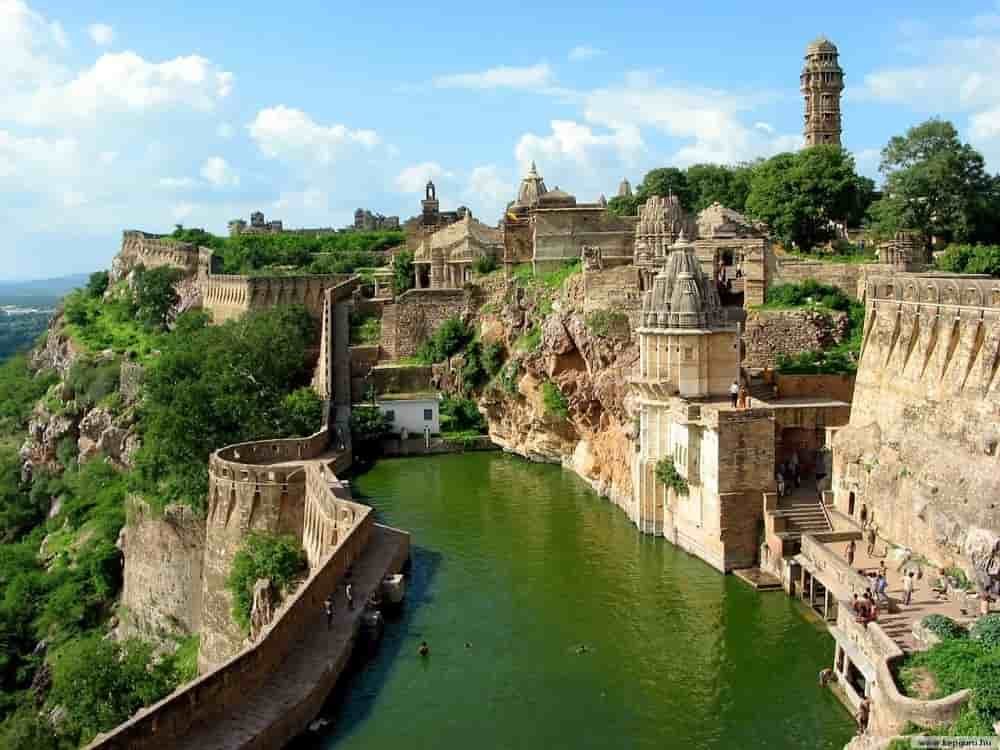 Udaipur to Chittorgarh Taxi
Have one day reserved and still planning to visit the Famous Largest Fort of Rajasthan Chittorgarh from Udaipur? Then "SRM Holidays" will help You to Find the best way to reach Chittorgarh via car or Taxi. You can book a Udaipur to Chittorgarh Taxi for a round trip and enjoy the entire trip with your family or friends. If you are keen on a reliable, flexible booking option, Then Udaipur to Chittorgarh Cab Package can be more convenient and hassle-free than going by bus or train.
Udaipur to Chittorgarh distance is 120 kms (1 side) Approx & should take about 2 hours by car or Taxi
An experienced Tour guide will give you a personalized experience and tell you interesting stories about the historical brilliant architectural sites.
Charges Slot for Udaipur to Chittorgarh Tour taxi fare:
Rs.12 per km (Car: Dzire/ Etios)
Rs.18 per km (Car: Innova)
Rs.26 per km (Tempo Traveller)

Charges slot for this: Same-Day Udaipur Chittorgarh tour Taxi:-
Rs 4000 for Sedan Car (Swift Dzire or Toyota Etios) for 4 people.
Rs 5500 for Toyota Innova ( max. 6 to 7 people)
Rs 6500 for  Innova Crysta ( max. 6 to 7 people)
Rs 8000 for  Tempo Traveller ( max. 7 to 16 people)
The above fare is inclusive of:
Both ways Pickup and Drop included
---
You can ask directly to our Tour Manager Mr.Singh +919520143837 for more information or fill the contact form at the end of this page.
Udaipur to Chittorgarh Tour /Taxi
Same Day Travel Itinerary
Chittorgarh is the epitome of Rajput pride, romance and spirit. It reverberates with history of heroism and sacrifice, which is evident as it echoes with the tales sung by the Bards of Rajasthan. The main reason for visiting Chittorgarh is its massive hilltop fort, which is a depiction of Rajput culture and values. The fort stands on a 240-hectares site on an 180m high hill that rises rapidly from the plains below. Click to Read More......
Thrice a stronger enemy sacked Chittorgarh. The first sack occurred in 1303 when a Pathan King Ala-ud-din Khilji overwhelmed by the beauty of Queen Padmini besieged the fort in order to capture the regal beauty. In 1535 Bahadur Shah the Sultan of Gujarat besieged the fort causing immense carnage and it is said that 32000 men donned the saffron robes of martyrdom and rode out to face certain death, and the women folk committed Jauhar (an act of self-immolations by plunging in a large fire) led by Rani Karnawati. In 1568 Mughal Emperor Akbar razed the fort to the rubble and once again the history repeated itself. In 1616 Mughal emperor Jehangir restored the fort to the Rajput but it was not resettled. Today a new township sprawls below the hill on the west side. Chittorgarh is connected by both bus and rail. The bus stand and the railway are located in the new township.
Chittorgarh Fort is a massive structure with a 1-kilometer zigzag accent to it. The road leads through seven gates to the main gate Rampol (meaning Gate of Ram). On the climb between the second and third gate, you see two Chattris cenotaphs built to honor Jaimull and Kulla heroes of the 1568 siege by Emperor Akbar. The main gate of the fort itself is Suraj pol (meaning Sun Gate). Within the fort, a circular runs around the ruins of the fort.
According to often told legend, the construction of the fort was started by Bhim a Pandav hero of the mythological epic Mahabharata. The fort has many magnificent monuments. Akbar carried away all the distinctive pieces of architecture and sculpture and placed them in his capital. These are still manifested in the fort of Agra. Even though the fort is a ruin but it is an overwhelming reminder of past history and its walls resonate with unbelievable legend of extra ordinary men and women and their equally astounding deeds.
You can ask directly to our Tour Manager Mr.Singh +919520143837 for more information or fill the contact form at the end of this page.
Explore More Related Tours
Check Our Other Taxi Rental Services
For Delhi, Agra,Jodhpur and Jaipur