Taxi Service in Delhi
Delhi Cabs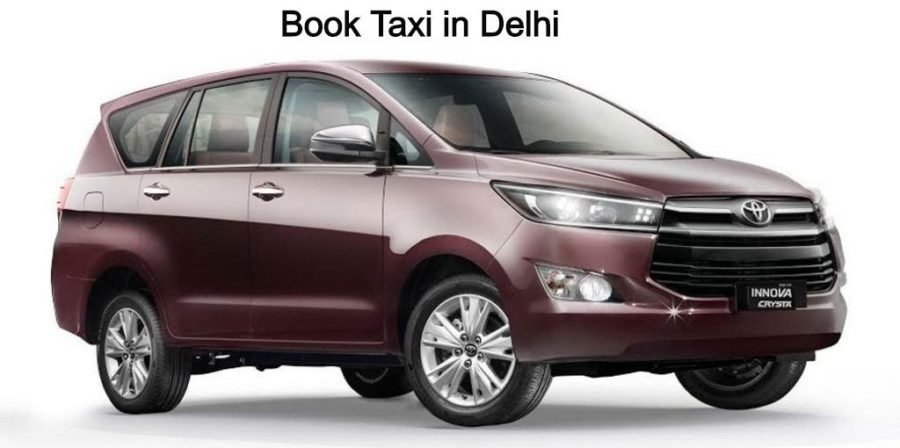 Taxi Service in Delhi
SRM Holidays Private Limited Offers assured Taxi Service in Delhi. We are offering Professional Delhi Cabs services that can bring the right solution for your traveling from Delhi to Outstation Trips. We Can Arrange Any type of Taxi Services in Delhi For Your Trip of Popular Destination like Delhi Local Sightseeing Packages, Delhi-Agra- Jaipur Tours, Delhi -Agra -Mathura-Vrindavan Tours, Rajasthan Tour by car, Golden Triangle Tour by car, Himachal Tour Packages, Uttarakhand Tour Packages 
Our all Delhi Cabs Fleet is In New Condition And Our Vehicle Is Embedded With All Major Facilities Such As Music System, GPS System, Cover Vehicle Roof With Waterproof Cover, And Ample Space For Luggage.
SRM Holidays are Offering various types of A.C Taxi in Delhi as well as in the NCR- region, have a look below:-
4+1 Seater Sedan Car
6+1 Seater Toyota Innova Car
7+1 SUVs Cars Like Innova
Tempo Travellers for Group Travellers
There are various Holidays And  Tour packages from Delhi that you can customize as per our requirement. You Can also book Taxi in Delhi at the rate of Rs 9 per kms for an AC Sedan Car and Rs 12 Per kms for a Toyota Innova Car. 
You can ask directly to our Tour Manager Mr.Singh at +919520143837 for more information or fill the contact form at the end of this page.
Taxi Service In Delhi, Fare details
Taxi Models
Cab Type
Per km Taxi Fare
Per Day Taxi Fare
Sedan Car
(4+1 Seater)
₹ 9 Per km
₹ 2250
SUVs Car
(6+1 Seater)
₹ 11 Per km
₹ 2750
Toyota Innova
(6+1 Seater)
₹ 13 Per km
₹ 3250
Tempo Traveller
(9 -12 Seater)
₹ 17 Per km
₹ 4250
Get Best Deals on Online Delhi Cab Booking. You can book Taxi Service in Delhi at the Rate of ₹9 per kms for AC Sedan Car and ₹12 Per kms for Toyota Innova Car. You can ask directly to our Manager Mr.Singh at +919520143837
Delhi Cabs
For Himachal Tours
Taxi Service in Delhi
For Uttarakhand Tours
Taxi service in Delhi
Golden Triangle Tours