Same Day Delhi Jaipur Tour
 Same Day Delhi Jaipur Tour By Car
If you have one day reserved & Wondering about visiting Jaipur Tour From Delhi? Then "SRM Holidays" will help You to Find the best way to plan the Same day Jaipur Tour from Delhi. In this package, our company offers a Delhi Jaipur to One Tour by Car in which you can live your dream of spending a day at the unparalleled beauty & the jewels of Jaipur City.
An experienced Tour guide will give you a personalized experience and tell you interesting stories about the historically brilliant architectural sites of Jaipur.
Car/Taxi for – Same Day Jaipur Tour From Delhi :
AC Prime Sedan Car:

( Dzire/ Etios)

AC SUV Car :

Maruti Ertiga

AC Premium SUV Car:

Toyota Innova Crysta & Fortuner

AC Tempo Traveller:

09- 20 Seater

Luxury Cars:

BMW, Audi, Mercedes, Camry
Have a look at our detailed Same Day Delhi Jaipur Tour by car details below, & feel free to call our Tour Manager Mr. Singh +919520143837
Mail: Fill out the contact form below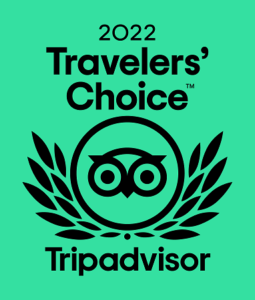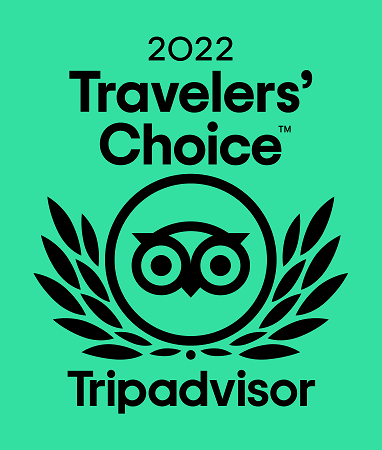 Delhi To Jaipur One Day Tour
Package Fare Per Car Only
Sedan Car            –      INR 8000 
SUV Car (6+1)     –      INR 10,000 
Toyota Innova      –     INR 12,000 
Toyota Crysta        –     INR 14,500 
Tempo Traveler    –     INR 19,500 
Tour Cost Inclusions

 

:
✅Pick up in an AC cab from Any Hotel/Airport/Station in the morning/Drop at the Hotel at Night.
✅Custmize Your Start & End Time As per your Convenience
✅Pick up and drop off at your requested place in Delhi- NCR. Door To Door.
✅All Transfers and Jaipur Sightseeing Tour throughout the tour by private Air Conditioned & Sanitized vehicle with English Speaking Driver.
✅Services of qualified English Speaking Tour Guides for Jaipur tour. If you need another language-speaking guide, kindly inform us after booking the Tour.
Tour Cost Exclusions:
❌ Any kind of Personal Expenses such as Monument Tips, Meals, etc.
❌ All Monuments Entrance Tickets fee for Foreign/NRI Visitors.
❌ Tolls, State Taxes, & Govt Taxes
❌ Camera Fees (Still or Movie).
❌ Tips & Gratuity to guide & driver.
One Day Delhi to Jaipur Tour Package
Detailed Itinerary
Same Day Delhi Jaipur Tour by car
The journey starts from Delhi early morning and ends at the same place at night, after covering some of the most remarkable monuments in the city of Jaipur. The detailed Delhi Jaipur Day tour itinerary goes as listed below:
Note: The tour can be planned directly from the Railway station, Airport Hotel, or Residence.
 05:00 A.M – Pick up from Delhi:
Our driver shall reach your hotel in Delhi and pick you up from there. We drive towards Jaipur in a comfortable AC & Sanitized Cab.  Complete the 270 km distance which is 5 Hours drive via Delhi Jaipur- Expressway. Do Breakfast in Between Delhi- Jaipur Route. Upon arrival in Jaipur, the journey starts right away with a visit to Amer Fort.
---
 10:00 A.M – Amer Fort:
Our first destination in Jaipur is none other than the splendid – Amber Fort, one of the Famous landmarks of Jaipur city. The Amber Fort has beautifully protected the splendor of the city from the days when it was the capital of the ruling Kachhawa clan of the princely state. The Amber fort is poisoned amongst beautiful landscapes and exotic locations. The work of constructing the amber fort was begun by the famous Raja Man Singh I but the work of construction was finally completed by Sawai Jai Singh I.
Spend some Splendid time with our Tour Guide before heading towards our next destination, i.e. Jal Mahal.
---
  12:00 P.M – Jal Mahal Palace:
This palace is famous for its intricate style of architecture. The Palace was developed as a pleasure spot in the middle of the Man Sagar Lake which is just opposite the cenotaphs. This palace was mainly used by the royal families for arranging royal duck shooting parties. The visitors can view the top floor of the palace which is not submerged underwater.
Spend 30-45 minutes over there, do some photography & have a splendid view of this extremely beautiful lake and the palace from the Jal Mahal, Jaipur.
---
 01:00 P.M – Lunch:
Enter a lavish restaurant to enjoy a delicious lunch. Jaipur is equally famous for its delicious Rajasthani food as it is for its remarkable monuments. Enjoy your lunch while discussing your journey so far. You are allowed to rest for some time before resuming your journey.
---
 02:00 P.M – City Palace:
One of the known landmarks of Jaipur is the City Palace. The city palace is wonderfully divided into many courtyards, gardens, and buildings. The visitors can also find some imperial structures like the Chandra Mahal, Badal Mahal, City Palace Museum, Shri Govind Dev Temple, and the Mubarak Mahal. City Palace Museum, Jaipur, is situated in the Diwan-i-Aam of the palace. The museum boasts to have some of the priceless handwritten Hindu scriptures of the ancient past. These include the miniature copies of the Bhagwat Gita which were made to conceal from the atrocious eyes of emperor Aurangzeb, right during the later part of the Mughal Age.
---
 3:30 P.M – Hawa Mahal:
A masterpiece of architecture, Hawa Mahal in Jaipur was earlier known as 'Janana Deori' and was built in 1799 by Maharaja Sawai Pratap Singh to enable the women of the royal family to witness public proceedings and functions without coming out in the open. Hawa Mahal in Jaipur truly reflects the genius of its architect. The magnificent palace rises up to five stories in the shape of a pyramid and encloses nearly 953 windows also known as 'Jharokhas'. Its main wall stands without any support and includes around 365 window panes. The intricate jaali work on the windows of the Hawa Mahal is truly remarkable. The top of the Hawa Mahal palace offers a brilliant view of the City Palace, Jantar Mantar, and the ever-busy Siredeori Bazar.
---
 4:30 P.M – Pink City Markets:
Do Spend some time in Jaipur Pink City Markets. The city of Jaipur has abundant markets most of which sell excellent pieces of arts and crafts. Precious stones rule in the city side. A large number of shops sell various precious and semi-precious stones. Jewelry, gems, semi-precious stones, Kundan, and Minakri work are chief articles that are very characteristic of the city. Major jewelry stores are located in the Jauhari Bazaar. The actual workshops where the enamel and gold work-related items are produced are located at Jadiyon-ka-Rasta, Gopalji-ka-Rasta, Haldiyon-ka-Rasta, and nearby areas.
---
 6:00 P.M – Departure to Delhi:
After spending quality time & Collect beautiful memories of Jaipur, our Same Day Delhi Jaipur Tour ends here. Ride into the car and drive towards Delhi. Upon arrival, our driver will drop you at your hotel at Late night.
---
Charges slot for this – Delhi to Jaipur One Day Tour :
Rs. 8000 per (Car: Dzire/ Etios) for 4 people.
Rs. 10,000 per (Car: SUV Ertiga) for 5-6 people
Rs. 12,000 per (Car: Innova Crysta) for 6-7 people.
Rs. 19,500 per (Tempo Traveller) for 12 people
FAQ's Regarding Delhi Jaipur Tour by Car
Get Some Travel Tips
Q.1- What is the famous food of Jaipur with Destination ?
Ans: Some of the popular dishes of  Jaipur include:
Dal-Bati-Churma
Ghevar Gatte Ki Sabji
Rajasthani Thali at Chokhi Dhani.
Laal Maans at Handi.
Lassi at Lassiwala.
Daal Baluchi at Baluchi Restaurant.
Pyaz Kachori at Rawat.
Chicken Lollipop at Niro's. Hibiscus Ice,
Tea at Tapri,
Mava Kachori,
Jaipuri Chicken
Q.2. What is Jaipur famous for ?
Ans : Jaipur is famous for
Lacquered bangles
Pink City Markets
Heritage Havelis
Forts and Museum
Textiles & Carpets
Camel Rides at Amber Fort
Rajasthani Jewellery
Paintings
Q.3 Best time to be in Jaipur ??
Ans: The Best time to visit  Jaipur starts from September to March are perfect for those who are looking forward to making their Holidays Great! October to February is also the peak season to visit Jaipur as during this time one can enjoy a Tour of Forts and Havelis without facing the blazing sun.
Q.4- What is the best way to reach Jaipur ?
Ans : 3 Best Way to reach Jaipur
By Air:

Jaipur is well connected by

Air transport to the rest of India.

By Train:

Indian Railways connects Jaipur with other cities of India with a number of trains.

By Road: Jaipur

is connected by Both Delhi and Agra at equidistant i.e. approx 250 kms.

The best way is to

book either

Agra to Jaipur Taxi or  Delhi to Jaipur Taxi for one way or a round trip and enjoy the entire trip with your family or friends. In other cases, taking a Volvo or state-run buses can also be convenient.
Q.5- How & Where to Start Jaipur Sightseeing Tour ?
Ans: Jaipur Sightseeing Taxi tour can be planned directly from the Railway station, Airport or Hotel, or Residence. 
Q.6- How does one greet the locals ?
Ans: Khamma Ghani Sa is usually said to wish Good Morning or hello in Jaipur. Whereas goodbye is Padhaaro Sa.
FAMOUS TOURISTS PLACES IN JAIPUR
Jaipur Tourists Places Timings and Entry Fare
| Monuments Name | Visiting Time | Fare for Indians | Fare for Foreigners |
| --- | --- | --- | --- |
| Amber Fort | 7.30 A.M. to 5.30 P.M. | Rs 100 | Rs 500 |
| Jaigarh Fort | 9.30 A.M. to 4.30 P.M. | Rs 100 | Rs 200 |
| Nahargarh Fort | 9:00 A.M To 6:00 P.M | Rs 50 | Rs 200 |
| City Palace | 9.30 A.M. to 5.00 P.M. | Rs 100 | Rs 400 |
| Jantar Mantar | 9.30 A.M. to 4.30 P.M. | Rs 50 | Rs 200 |
| Albert Hall Museum | 9.00 A.M. to 5:00 P.M. | Rs 50 | Rs 300 |
| Sisodia Rani Garden | 8:00 A.M. to 5.30 P.M. | Rs 50 | Rs 200 |
| Hawa Mahal | 9.30 A.M.- 4.30 P.M. | Rs 50 | Rs 200 |
| Jal Mahal | 6:00 A.M To 7:00 P.M | Free | Free |
| Nahargarh Biological Park | 9:00 A.M To 5:00 P.M | Rs 50 | Rs 300 |
Places you Can Visit in Delhi Jaipur Tour by Car
Images only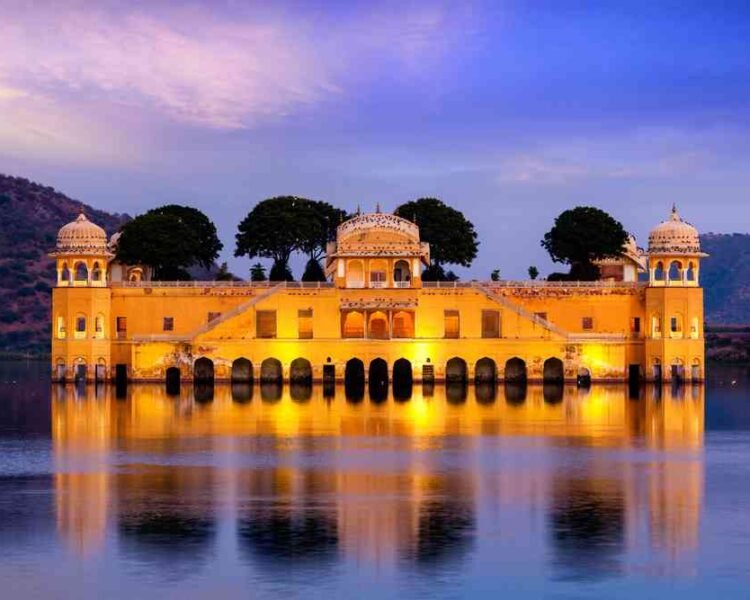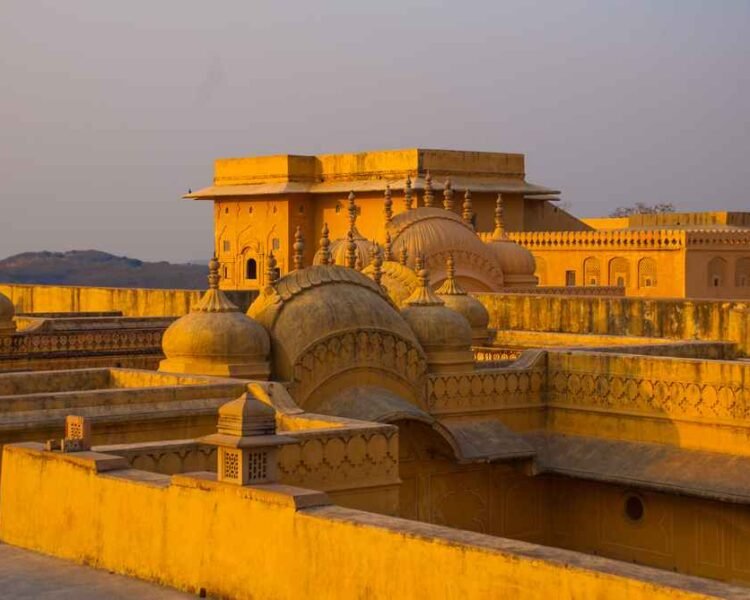 Taxi Options For Same Day Delhi Jaipur Tour
AC Sedan Car 
Our Sedan car category is for a group of 1 to 4 people.
Maruti Swift Dzire
Toyota Etios
Hyundai Xcent
Same Day Delhi Jaipur Tour by Car, Fare – Rs 7500 Per Sedan Car
AC SUV Car 
Our SUV's car category is for a group of 1 to 7 people.
Maruti Ertiga 
Toyota Innova
Innova Crysta
Same Day Delhi Jaipur Tour, Cab Fare starts @ – Rs 8500 Per SUV Car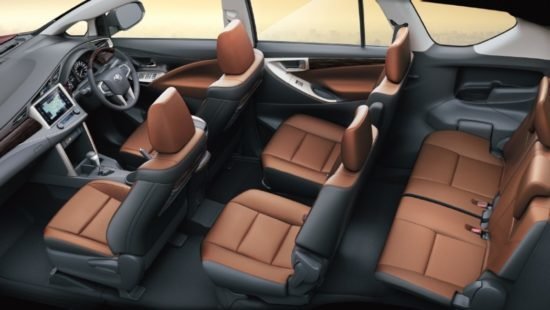 AC Tempo Traveller 
Our Tempo Traveller category is for a group of 1 to 16 people.
12 Seater Traveller 
16 Seater Traveller
Maharaja Traveller
Delhi Jaipur One Day Tour, Tempo Traveller Fare starts @ – Rs 15000 Per Tempo Traveller
Explore More Related Tours
You Can Also visit at our Various Taxi Rental Offices
Cities Wise Links