Golden triangle Tour with Ajmer-Pushkar
Duration- 5 Nights 6 Days
6 days Golden Triangle Tour with Ajmer & Pushkar
Dear Travellers, In this 6 Days Golden Triangle with Ajmer & Pushkar package, You get to see other Royal Golden Triangle Tour destinations as well. Relish the captivating Taj Mahal and explore the Regal Jaipur. If you want to explore the Pushkar holy town of Rajasthan, this golden triangle tour package with Ajmer Pushkar is the right one for you. Pushkar is a fascinating place with a unique cattle fair and the only temple devoted to Lord Brahma.
 Conveyance package:
1. Cab-only package: Hire out AC cabs with a driver for 6 days entirely.
2. Cab + Hotel package: You may for suggestions & can also book your place with the help of our team.
3. Tour Guides : (optional)
And you can always book our local tour guides or a tour escort who will be with you from Day 1 pick up to Day 6 departure.
You can ask our Tour Manager Mr.Singh for more Information
+91 9520143837 (Mr. Singh)
Mail: Fill out the contact form below

6 Days Golden Triangle Tour with Ajmer Pushkar
Budget Package
₹ 17500 / per Pax
Deluxe Package
₹ 20500 / per Pax
Superior Package
₹ 27250 / per Pax
Premium Package
₹ 29500 / per Pax
5 nights/ 6 days Golden triangle Tour with Ajmer-Pushkar
Rated as our number 1 tour plan
Day 1: Welcome to Delhi & Explore
---
On the day of your arrival in Delhi, our driver will pick you up from the hotel/airport/railway station. The tour begins from Chandni Chowk where you'll be exploring Red Fort, Jama Masjid, India Gate, etc. In the second half of the day, you'll be experiencing Qutub Minar, Lotus Temple, Humayun's Tomb, Rashtrapati Bhavan, Raj Ghat, etc.
By night till 7-8 p.m, you shall reach your Delhi hotel and relax there. You can easily customize the given tourist spots in the above list as per your wish.
Note: Your first-day tour depends upon your arrival time. If you arrive in the morning, we will arrange a Full Day tour of Delhi for you. But if you arrive in the afternoon we will take you to India Gate, Parliament House, president House & Akshardham Temple to enjoy a Light and Sound Show which extravagantly shows Delhi's history.
---
Day 2: Delhi to Agra Drive via Mathura Vrindavan
---
After breakfast, you will check out from the Delhi hotel, you can visit the sites remaining Sights of Delhi which you were not able to see on Day 01. like Lodhi Garden, Birla temple, Jantar Mantar, and any local Market in the 1st half of the day. After lunch, at around 2 p.m. Drive towards Agra via Yamuna Express Way which is a 4-hour drive and 240 km from Delhi.
Optional (route – to See Mathura Vrindavan)
After lunch Drive towards Mathura & Vrindavan which is a 3-hour drive and 190 kms from Delhi.
At Mathura, visit Shri Krishna Janmabhoomi temple for 30 Minutes: Visiting timings- 4:00 P.M to 8:30 P.M
At Vrindavan tour of Prem Mandir & Banke Bihari Temple till 12:00 pm: Visiting timings-  4:00 P.M to 8:30 P.M
After Visiting Vrindavan Leave for Agra (1 hr drive From Vrindavan)
Check-in at Agra Hotel & plan Dinner at any Restaurant in Agra.
Later at night after dinner our driver will drop you at your Agra hotel and relax over there.
---
Day 3: Guided Agra Tour & Drive to Jaipur
---
Today, we will first plan a tour of the Taj Mahal Tour (or Sun Rise Taj Mahal Tour from 6:00 AM to 9:00 A.M), The early hours of the morning are the best time to visit the Taj Mahal, as you get the opportunity to encounter the excellence of the Taj Mahal in the delicate sunrays of the early hours and without the group that visits to see the Taj consistently.
Our Agra Tour Guide will guide you and tell you interesting facts and features of the Taj Mahal Such as :
Taj Mahal India
History Of Taj Mahal
Taj Design & Layout
Taj Mahal main mausoleum
Spend some time at this place appreciating the beauty of the monument and the love of the emperor before heading towards our next destination, the Agra Fort.
Return Back to Hotel & have breakfast. After Breakfast, you will first visit 
Guided Tour of Agra Fort 
Mehtab Bagh 
After Post Lunch Leave for Fatehpur Sikri, a 60-minute drive from Agra.
Fatehpur Sikri is a planned city developed by Mughal Emperor in the 16th century. Here you will enjoy a 3-hour guided tour & see Famous points here are: 
Panch Mahal
Diwan-i-Aam
Diwan-i-Khas
Birbal's House
Buland Darwaza
Tomb of Salim Chishti
All the above activities will be finished before 4 pm, and then from Fatehpur Sikri drive back to Jaipur which is 4 hour's Drive by car
By Night you will reach Jaipur, where you will first check in at your hotel, and overnight Stay at Jaipur Hotel.
---
Day 4: Full-Day Tour of Jaipur( Pink City)
---
At Jaipur, you will visit two major regions, which are: 1st half. Amer, Jaipur, where you will explore: Jal Mahal & Amber Fort, Royal Gaitor (optional), Galta Monkey Temple, Jaigarh/ Nahargarh Fort (optional)
And in the 2nd half, You will Explore is Pink City, where you will visit: City Palace, Hawa Mahal & Jantar Mantar, Pink city markets, Along with Birla Temple & Albert Museum Hall.
Then you can also plan a tour of the Chokhi Dhani Night Show else head back to the hotel & overnight stay.
---
Day 5: Jaipur to Ajmer & Pushkar (140 km and 3 hrs drive)
---
After having a healthy breakfast, be ready to drive towards Ajmer. Here you will Visit Ajmer Dargah Sharif, Adhai Din Ka Jhonpra, Ana Sagar Lake, etc. Later in the evening drive towards Pushkar(25 km from Ajmer ). Upon arrival, check in at the hotel. Overnight stay at the hotel.
---
Day 6: Pushkar to Delhi (380 Kms, 8 Hours Drive)
---
On the last day of your tour, take a healthy breakfast and be ready to start a sightseeing tour of Pushkar where you will visit Brahma Temple, Pushkar Lake, Rose Garden Pushkar, and Holy Ghats. On Kartik Purnima (full moon), Pushkar Camel Fair is held every year. It is a famous fair and is loved by many people. However, after post lunch, you can leave for Delhi for your hometown, then you can also do the same from Jaipur Airport & Railway Station, which connects with all cities in India
PACKAGE INCLUDE:
Hotel / Room type as per package(Default-Standard).

Complimentary Breakfast 

Accommodation charges as mentioned in the package are with

2 persons staying together sharing the same room.
Only 5 years old kid's accommodation

is included in the above package.

Meals as per package or as per requirement. (Default- only Breakfast)

Transportation provided as per tour itinerary only(not at disposal).

All currently applicable taxes.
THE PACKAGE DOES NOT INCLUDE:
Entrance fees at the monuments/temples/parks etc

Extra persons in the same room charge extra.

Child Policy Extra Adult & Kids Policy is mentioned below:-
Kids aged between 6 to 12 years charge 20 %, additional per Person
Above 12 Years we charge 30%, extra per person

Meals outside hotels or not mentioned in the package.

Expenses of personal nature such as laundry telephone calls, drinks, tipping, etc.

Any insurance.

Any increase in the govt. taxes
6 Days Golden Triangle Tour with Ajmer Pushkar
Only Taxi Fare Details
 Charges slot for Cab Only Package – Golden Triangle tour with Ajmer:
Rs 26,000 for Sedan Car(Swift Dzire or Toyota Etios) for 4 people.
Rs 34,000 for SUV Maruti Ertiga Car ( max. 5 to 6 person )
Rs 39,000 for Innova Crysta Car ( max. 5 to 6 people)
The above fare is inclusive of:
Hotel Options For Our Golden Triangle Tour
Below Hotels In Delhi, Agra & Jaipur  are some of the popular lodging( accommodation) option for you. You Can book either Directly or you can ask our team to book them for you.
Hotels in Delhi
The Grace House Delhi- ⭐⭐

Hotel Le Roi

⭐⭐⭐

Ginger Rail Yatri Niwas ⭐⭐⭐

Hotel Delhi Aerocity ⭐⭐⭐
The Royal Plaza ⭐⭐⭐⭐
The Umrao ⭐⭐⭐⭐
Holiday Inn Aerocity ⭐⭐⭐⭐⭐
The Lalit Hotel ⭐⭐⭐⭐⭐
Hyatt Regency ⭐⭐⭐⭐⭐
Radisson Blu Plaza ⭐⭐⭐⭐⭐
Hotels In Agra
Hotel Green View ⭐⭐
Hotel Atulyaa Taj ⭐⭐⭐
Hotel Royal Residency ⭐⭐⭐
Hotel Mansingh Palace ⭐⭐⭐⭐
DoubleTree by Hilton ⭐⭐⭐⭐
Courtyard by Marriott ⭐⭐⭐⭐⭐
Crystal Sarovar Premiere Agra ⭐⭐⭐⭐⭐
ITC Mughal ⭐⭐⭐⭐⭐
Hotels In Jaipur
Hotel The Amar Valley ⭐⭐⭐
Hotel King Palace Jaipur ⭐⭐⭐
The Park Prime Hotel ⭐⭐⭐⭐
Laxmi Palace Heritage Boutique ⭐⭐⭐⭐
Shahpura House Jaipur ⭐⭐⭐⭐
Trident Hotel Jaipur ⭐⭐⭐⭐⭐
Hilton Hotel Agra ⭐⭐⭐⭐⭐
Rambagh Palace ⭐⭐⭐⭐⭐
Le Meridian Hotel ⭐⭐⭐⭐⭐
Our Delhi Agra Tour Packages
The below tours are our Delhi Agra Tour by car where we offer our taxi service to explore Delhi and Agra.
If you have reserved only 1 day to explore Taj Mahal,then Plan a day trip of Agra from Delhi,
Where you will leave for

Agra before 9 am

& be back in

Delhi by night

.

Sites that you will see on this trip are the

Taj Mahal, Agra Fort Fatehpur Sikri

.
 Have a look at offer:
Tour Duration: 1 full day
Tour fare: Rs 5,500 (sedan car)
Tour fare: Rs 7,500 (Innova car)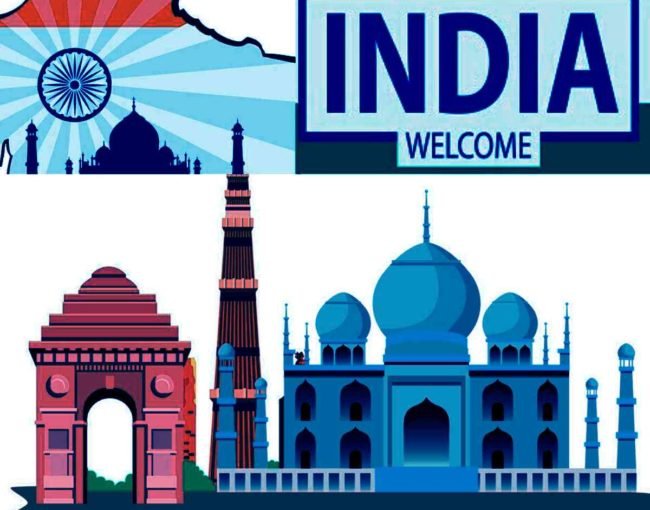 Interested in visiting Taj Mahal? Then Want To Reach Jaipur on the same day.
Where you will leave for

Agra before 8 am

&

will reach Taj Mahal by noon,
Here you can visit Taj Mahal, Agra Fort Fatehpur Sikri

.

Later leave towards Jaipur ( which is 4.5 hrs drive from Agra) & reach by 9:00 P.M.
 Have a look at offer:
Tour Duration: 1 full day
Tour fare: Rs 7500 (sedan car)
Tour fare: Rs 9500 (Innova car) 
Want to Enjoy the view of Taj Mahal ? as the first ray of sunlight touches it's white marble walls.
Where you will leave for

Agra before 3 am

& Reach

Taj Mahal before 5 am

Back to Delhi by evening/ night.

Sites that you will see on this trip are the

Taj Mahal, Agra Fort.
Have a look at offer:
Tour Duration: 1 full day
Tour fare: Rs 6,500 (sedan car)
Tour fare: Rs 7,500 (Innova car) 
Explore More Related Tours
Agra the city of  Taj Mahal, There are a lot of awesome factors in this land. Get in it within a few clicks