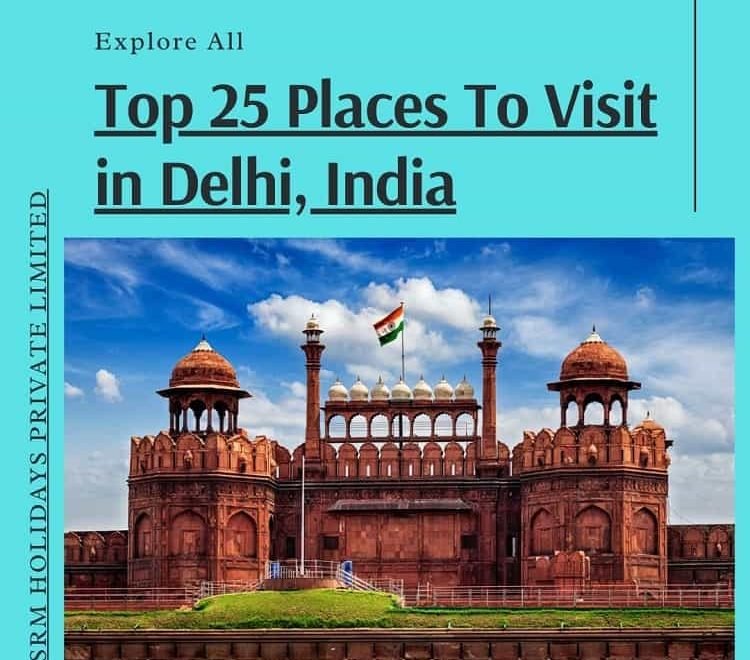 About Delhi
New Delhi is a world-recognized city, and highly respected for its progression over the years. It is one of the oldest cities in the world and has kept its reputable name polished and reformed, attracting the attention of travelers from thousands of miles away.
New Delhi is said to be on many peoples lists of places to visit before they die, because of its extreme popularity due to the intensely positive impact it has on visitors. All of India's culture becomes combined in this captivating city, creating a whirlwind of enthralling history, stories and civilization.
With a distinct difference in style between Old Delhi and New Delhi, you'll enjoy traveling through both regions and discovering the many stories they have to offer. Legends proclaim areas of Old Delhi to be over 5,000 years old. It is standing strongly today after being destroyed and rebuilt an astonishing eleven times. Perseverance and dedication have made Delhi expand and grow into an enchanting city, delivering refreshing delightfulness to all of its appreciators.
Elaborate art and temples beam down proudly at all the viewers. The true essence of New Delhi is hard to capture in the span of a few days, which is why the people of New Delhi are so committed to true deliverance for the tourists. Tour guides are set up around the clock, where you can enjoy the wonder of sights like Humayun's tomb, just one of Delhi's three UNESCO World Heritage Sites.
Located in an overflow of immaculate gardens, Humayun's tomb is open daily from sunrise to sunset for the abundance of visitors yearning to experience this very intricate piece of history. The central garden and paths leading to it are colorful, floral and simply brimming with life.
Discover the many tales behind Delhi's ancient, bewitching existence. Feel the excitement of stepping foot on a piece of the world's oldest land!
Top 25 Places To Visit In Delhi
EXPLORE
1-Raj Ghat 
Timing : 6:00 A.M to 06:00 P.M
Entry Fee: Free
Visit Duration :
1-2 hours
Raj Ghat is the most popular memorial in Delhi, was built in the Memory of the Father of the Nation-Mahatma Gandhi. Mahatma Ganhdhi's Full Name was Mohan Daas Karamchand Gandhi. He was born on 2nd Oct.1869 and assassinated on 30th January 1948. He was killed by Nathu Ram Godse. Raj Ghat means King's Court. It is located on the banks of the river Yamuna in Delhi. The memorial has been made with black marble stone and surrounded by a beautiful lawn. The memorial was designed by Vanu G. Bhuta. The last words of Mahatma Gandhi -'Hey Ram' is inscribed on it. The memorial is located on the Ring Road on the way to ISBT.
2-Qutub Minar
Timing : 6:00 A.M to 06:00 P.M
Entry Fee: Rs 30 for Indian & Rs 500 For Foreigners.
Visit Duration :
1-2 hours
The Foundation of Qutub Minar laid by Qutubuddin Aibak . It is undoubtedly one of the best town in which is finest to watch. It raise to a height of 72 kms. It is one of the important landmarks of Delhi. Built in red sandstone, this tower sports the inscriptions of verses of Holy Quran  and some intricate carvings. Besides these, one can also see the tomb of Adham Khan and Zafar Mahal within Qutub complex and the tomb of Jamali-Kamali behind it.
3-Red Fort
Timing : 09:00 A.M to 05:00 P.M
Entry Fee: Rs 10 for Indian & Rs 150 For Foreigners.
Visit Duration :
1-2 hours
Red fort was built by Shahjahan on 16th April 1639. It was built in nine years and approximate cost of 1 crore rupees was spent in those days for its construction. A wide moat surrounds the fort, which was originally connected with the river and was always filled with water.Red fort is undoubtedly among the most famous tourist attractions in Delhi.  The symbol of independent India, the fort is the venue of the prime minister's address to the nation on 15th August, the Indian Independence Day. It is a vast complex of grand and magnificent buildings built during the Mughal era. The building got its name (it is locally known as Lal Quila, Lal means red and Quila means fort) from its large red walls on all the four sides of the fort.
Note :– It is Closed on Monday 
4-Humayun's Tomb
Timing : 06:00 A.M to 07:00 P.M
Entry Fee: Rs 30 for Indian & Rs 500 For Foreigners.
Visit Duration :
1-2 hours
Humayun's Tomb was constructed in the 16th century, and its creative placement (directly in the center of a well) has made it one of the most unique attractions of the city. The surrounding garden was created and planned by Haji Begum, the wife of the deceased emperor and King Humayun.
Made of white marble and red sandstone, Humayun's Tomb is one of the most legendary monuments of the city due to both its beauty, and its historical recognition. Standing 140 feet high, it is architecturally compared to the grandeur of the famous Taj Mahal, making it an indefinite sight worth seeing.
5-Jantar Mantar 
Timing : 06:00 A.M to 06:00 P.M
Entry Fee: Rs 10 for Indian & Rs 200 For Foreigners.
Visit Duration :
1-2 hours
Jantar Mantar is a fascinating astronomical observatory featuring masonry instruments. Built in 1724, Jantar Mantar was designed by Jai Singh, the famed astronomer and mathematician with a large passion for inventing and creating – which is made obvious by the stunning composure of the observatory.
Jantar Mantar intrigues visitors with the massive Samrat Yantra that can be found inside; also recognized as the legendary sundial. Visit today and observe the ancient yet profound masonry structures designed to show and teach the movements of the moon, sun and planets.
6-Purana Qila
Timing : 09:00 A.M to 06:00 P.M
Entry Fee: Rs 20 for Indian & Rs 200 For Foreigners.
Visit Duration :
1-2 hours
The Purana Qila, also recognized as the "Old Fort," originally contained walls of protection and majesty. The walls now lie in historical ruins, blessing the ground with the unique and enticing history of Delhi. Created in 1538 – 1545 AD by the two emperors Sher Shah Suri and Humayun, the Old Fort is believed to be constructed at the very same site where the original capital of Pandavas was located in 1000 BC.
Containing three entrances (with only one open to the public), the Old Fort features a mosque with a two-storey octagonal tower. Just like the Purana Qila itself, the inside of the mosque and tower contain many legends and powerful history. It is said that the King Humayun died from falling from this exquisite tower. A visit of the Old Fort will take you back into the past, surrounded by the artistic ruins, the legendary architecture, and the historical settings.
7-Jama Masjid
Timing : 7:00 a.m To 12:00 P.m & 1:30 P.M To 6:30 P.M
Entry Fee: Free
Visit Duration :
1 hour
Jama Masjid, located directly across from the Red Fort, is recognized as being the largest mosque in all of India. Developed during 1658 in Shahjahan's period, Jama Masjid is a true marvel. Commissioned by the very same man who created the Taj Mahal, Delhi is proud to be home to this famed piece of work.
The large, welcoming courtyards can hold up to thousands of people for its religious services. Visit the sprawling lawns and historical form of Jama Masjid today, and revel in its fame, grandeur and heritage.
8-Gurdwara Bangla Sahib
Timing : 24 hours. (Suggested to visit between 5:00 AM to 10:00 PM)
Entry Fee: Free
Visit Duration :
1 hour
Gurdwara Bangla Sahib is an important religious place for Sikhs in India. Its main hall is kept simple, except for the open central shrine, covered by a small golden dome sporting a sculpted bronze cupola. Holy water of Bangla Sahib Gurudwara, known as 'Amrit, is said to have miraculous powers of curing the sick. The Art Gallery located in the basement of the Gurdwara is also very popular with visitors. They evince keen interest in the paintings depicting historical events connected with Sikh history.
9-Akshardham Temple
Timing : 09:00 AM to 08:00 PM
Entry Fee: Free
Visit Duration :
3-4 hours
The Akshardham Swaminarayan Temple has reached great popularity among tourists, as well as being held in high regards by the locals of the city. With its attractive, unique pink sandstone spread across more than 100 acres, this monument provides a truly memorable sight. The important landmark was created in 2005, and truly displays and captures India's ancient, elegant architecture.
The main Akshardham Temple has been compared to the brilliancy and grandeur of the Taj Mahal itself, and is considered one of the country's most treasured masterpieces. Making use of not only art, timeless traditions and spiritual decorations, the Akshardham Swaminarayan also provides enticing and exciting activities for tourists as well. This interactive attraction will provide education, awe and fun for the whole family!
The features of this temple complex include a 12-minute boat ride offering inside views of the Ajanta and Ellora caves, capturing 10,000 years of heritage, history and nature. There is also a musical fountain show amidst the serene settings and a film displayed on a giant screen, highlighting the story of the pilgrimage of an 11-year-old yogi child. These fascinating looks at Delhi's culture and history prove to be the perfect companion to the Akshardham Swaminarayan Temple.
*The temple is closed on Mondays. Akshardham Swaminarayan is open from 9:00AM to 7:00PM (April to September), and from 9:00AM to 6:00PM during October to March. Musical fountain shows begin at 7:00PM during April to September, and 6:45PM from October to March.
10-Hazrat Nizamuddin Dargah
Timing : 05:00 AM to 11:00 PM
Entry Fee: Free
Visit Duration :
1-2 hours
It is built by Muhammad Tughluq and situated near Humayun's tomb. Devotees from all over the world come there for prayers. This shrine also houses the tomb of Amir Khusrau, a famous poet and the saint's beloved disciple. It is considered to be one of the sacred places of pilgrimage. Twice every year, 'urs' is held to commemorate the death anniversaries of Hazrat Nizamu'd-Din Auliya and Amir Khusrau.
11-Digamber Jain Temple
Timing : 6:00 AM to 11:00 PM and 5:30 PM to 09:00 PM
Entry Fee: Free
Visit Duration :
1-2 hours
Shri Digamber Jain Lal Mandir, one of the most famous Jain Temples in Delhi. The old temple is located opposite the western gate of the Red Fort and near to Bird's hospital. The temple encloses the idols of Jain Tirthankaras Parsvanatha, Adinatha, Chandrapradhu and Goddess Padmavati.The Area has got the Digamber Jain Temple which houses the Birds hospital.
12- Lodhi Garden
Timing : 09:00 AM to 5:00 PM
Entry Fee: Free
Visit Duration :
1-2 hours
Lodi Garden is a park situated between Khan Market and Safdarjung's Tomb on Lodhi Road. It contains architectural works of the Lodhis, a Pathan dynasty which ruled much of Northern India during the 16th century. In the middle of the gardens is the Bara Gumbad and Sheesh Gumbad. Bara Gumbad or the Big Dome is a square tomb with an imposing dome. Its facades appear to be two storied. Opposite the Bara Gambad is the Sheesh Gambad, which contains the remains of an unknown family.
13-India Gate
Timing : 5:00 a.m To 12:00 A.m
Entry Fee: Free
Visit Duration :
1-2 hours
The India Gate is a grand, 42-metre high arch, holding a great significance to the history of New Delhi. Built in remembrance of the Indian soldiers of World War 1, the India Gate is a touching memorial, which features an "eternal flame" (also recognized as Amar Jawan Jyoti).
The eternal flame signifies respect and honour for the unknown soldiers. As well as being a moving, time-honoured piece for tourists to visit, the India Gate also offers stunning views of the surroundings. One can get a terrific look at the Rashtrapati Bhavan, also recognized as the President's House, which is located directly down the road from the monument.
14-Parliament House
Timing : 9:00 a.m To 05:30 P.m
Entry Fee: Free
Visit Duration :
1-2 hours
The palatial building built on an area of 330 acres with a private garden designed by the illustrious Lutyens, as the official residence of the Viceroy of India during British reign, is now the official residence of the First Citizen of India – its President. The imposing structure almost overshadows all other monuments within its vicinity. The architectural wonder is a mixture of Mughal and Western styles. The columns at the front entrance have bells carved into them and Lutyens designed them with the idea that since the bells could not make sounds, the British rule would never come to an end. Rashtrapati Bhawan is the highlight of Lutyens New Delhi and was completed in 1929 at a cost of 12,53,000. The palace has 340 rooms. At one time, 2,000 people were required to look after the building and serve the Viceroy's household. It has an impressive garden called the Mughal
Gardens, which is open to the public for a short while in February when the flowers are in full bloom.
Note :– Can be closed anytime if President is came in or out from here
15-National Museum
Timing : 9:00 a.m To 05:30 P.m
Entry Fee: Rs 10 -Rs 300
Visit Duration :
1-2 hours
Note :– Can be closed anytime if President is came in or out from here
The National Museum of Delhi represents the extensive and colourful culture that this city is proud to contain. Located in Janpath, the National Museum is quite large – and inside holds an even larger collection.
The wide array of exhibits displays India's history over the past five thousand years, creating an astonishing showcase of history and heritage. Presenting galleries upon galleries of time periods, paintings and traditional manuscripts (some going all the way back to 2,500 BC), the National Museum is the best place to explore, discover and immerse yourself in the true wonders of India.
16-Lotus Temple
Timing : 9:00 a.m To 05:30 P.m
Entry Fee: Free
Note :- Monday closed.
Lotus Temple is one of the most beautiful temples in India, the 40 m high Bahai Temple is also known as Lotus Temple as it is built in the shape of a half-opened Lotus flower. The construction of this temple took around 6 years till it was opened for the public in 1986. This pure white marble temple is also known as Taj of Modern India. Surrounded by carefully manicured lawns, it has been constructed using marble, cement, sand and dolomite. The temple structure has 27 giant white marble petals and nine pools indicative of the nine unifying spiritual paths of the Baha'i faith, which believes in oneness of all religions and mankind. The faith emphasizes on prayer, described as 'Conversation with God' and meditation, described as 'Key for opening the doors of mysteries
17-Tughluqabad Fort
Timing : 9:00 a.m To 05:30 P.m
Entry Fee: Rs 20 for Indian & Rs 200 For Foreigners
Visit Duration: 2 hrs
The massive strong walls of Tughluqabad, the third city of Delhi, are located east of the Qutub Minar. The citadel frowns down ominously like some Gothic palace all over the Qutub-Badarpur road and seems to prefer its splendid isolation. Making Of Tughluqabad Ghiyath-ud-din Tughluq built the walled city and the fort with its 13 gateways. Its construction involved a legendary quarrel with the saint Nizam-ud-din. When the Tughluq ruler took the workers whom Nizam-ud-din wanted for work on his shrine the saint cursed the king with the warning that only the Gujjars (shepherds) would inhabit his city. The dispute between the king and the saint did not end with curse and counter-curse. When the king prepared to take vengeance on the saint, Nizam-ud-din calmly told his followers, in a saying that is still current in India today, 'Delhi is a long way off'. Indeed it was for the king was murdered on his way to Delhi in 1325. Earlier, Ghiyath-ud-din had been a general in Ala-ud-din Khalji's arm
18-ISKCON Temple
Timing : 4:30 AM – 1:00 PM 4:00 PM – 9:00 P.M
Entry Fee: Free
Visit Duration: 2 hrs
The ISKCON Temple is located in south Delhi, just east of the Kailash region. Dedicated to Lord Krishna, this astounding monument was created by the Hare-Rama Hare-Krishna cult followers (also recognized as the "International Society for Krishna Consciousness: ISKCON) in 1998, in devotion to their proud and historic beliefs.
The architecture is most definitely the main feature – yet alongside its splendour and artistic demeanour, the ISKCON Temple also offers an exciting, interactive activity. Widely popular among tourists, the hi-end technology show displayed here ("Dharma via robotic manifestations") showcases three robots depicting Krishna and Arjuna, as well as Srila Prabhupada, the founder of ISKCON.
This modern representation provides tourists with a fun way of learning about the history and importance of the Gita teachings of the region. Along with the show, the temple also has an exhibition of lifelike Hindu mythology figures. Enjoy the endless sights of the ISKCON Temple.
19-Shankar's Doll Museum
Timing : 10:00 AM to 6:00 PM 
Entry Fee: Free
Visit Duration: 1-2 hrs
Shankar's Doll Museum is one of the most unique and interesting attractions in Delhi, with a shockingly delightful display of over 6,000 dolls from over 85 countries. Nearly one third of the collection derives from various parts of India, highlighting the multitude of creativity and culture that this land has.
Dressed in beautiful, exotic and rare costumes, these dolls provide an enticing way to learn about different people, cultures and traditions from all across the world. As a definite must-see while discovering Delhi's creative attractions, the museum is open from 10:00AM to 6:00PM daily with the exception of Mondays.
20-Appu Ghar
Timing : 11:00 A.M to 9:00 P.M
Entry Fee: Kids: Rs.600, Adult: Rs.800, Senior Citizen: Rs.600
Visit Duration: 3 hrs
Appu Ghar is Delhi's dedicated amusement park for children, offering kids of all ages a variety of activities to take advantage of after a long day of sightseeing. With a collection of 22 rides, a highly popular water park, Go Karting, an aerial Ropeway and the reputable Oyster Park for winter sports. Appu Ghar is a true paradise for youth.
The first amusement park of India, it was inaugurated by Ex Prime Minister, Late Sh. Rajiv Gandhi in November 1984.
The entry to the park is from Gate No. 9 at Pragati Maidan.
Shopping Places to Visit in Delhi
New Delhi is famous for its precious and semi-precious stones crafted into desirable gemstone Jewellery. Surrounded by chic boutiques, classy Jewellery, culturally designed clothing, and quaint bazaars: among the list of many admired shops.
Dilli Haat 
Dilli Haat, situated in the center of Delhi, is a kind of a weekly market, organized on a much grander scale. It is a permanent haat that offers an amalgamation of handicrafts, food and cultural activities. Dilli haat  is spread over an area of approximately 6 acres and has a typical traditional Indian village look to boast of. It is proud of its look that consists of a plaza paved with stone and brickwork and sprinkled with grass, flowering shrubs, eucalyptus trees, etc.
The findings here range from exquisite gems to art in the form of pottery, antique furniture and jewelry, and fashionable handwoven dresses all on display in an open-air market
Here  is full here ranging from exquisite gems to art in the form of pottery, antique furniture and jewelry, and fashionable handwoven dresses all on display in an open-air market.
There is also an exhibition hall in the Dilli Haat complex, where handicrafts and handlooms shows are held regularly to promote them. 
You can also find different cuisines of India at the food plaza here. Right from North Indian to South Indian to the Rajasthani. Many people love this place just to taste these mouth-watering delicacies. 
Connaught Place Market
Connaught Place Market of Delhi, India has been officially named as the New Delhi Rajiv Chowk. However, even today almost every Delhite calls it by the short form of CP. One of the oldest and most impressive markets of Delhi. CP is also its central business district. It is designed in two circles, inner circle and outer circle (Connaught Circus) and is based on Victorian architecture modeled after the Royal Crescent in Bath, England.
This paradise of markets and products defines the essence of the city; proudly showing off its timeless skill for design and taste in exquisite art. Items offered at the popular malls range from valuable stones to world renowned garments and fashion, guaranteeing that you will discover greatly unique finds.
Karol Bagh Market
The Karol Bagh market is one of the oldest and the most famous and flourishing shopping centers in Delhi. The market offers variety, not only in the type of goods you buy, but also in the types of shops you visit. From the big air-conditioned showrooms to the small and dainty shops in alleys, you will find everything here. The whole of the market has been subdivided into various roads, streets and markets, each specializing in a particular field. 
In the following lines, we tell you about these divisions in Karol Bagh of Delhi:
Ajmal Khan Road
Ajmal Khan Road in Karol Bagh once specialized in inexpensive ready-made garments, cotton yarn and embroidered garments. However, now, this road boasts of big fancy stores, international labels, along with all kinds Indian munchies and masalas (spices) are available here.
Arya Samaj Road
It is one of the best places to buy second hand books in Delhi.
Bank Street
The Bank Street in Karol Bagh is known for its numerous Jewelry shops. These shops specialize in jewelry for the bridal trousseau.
Gaffar Market
Shopping in Karol Bagh, Delhi is incomplete if you haven't been to the Gaffar Market. There is not a single imported product in India that is not available here. From cosmetics to watches to cell phones to footwear, you will get anything and everything here.
Chandni Chowk Market
Jahanara, the favorite daughter of Shah Jahan, founded the famous Chandni Chowk of Delhi, India. The largest trading center of North India, it is also known by the name of moonlit square. There are a number of by-lanes in Chandni Chowk Market, each specializing in a particular field. For example, the paranthe wali gali is famous for it's delicious parathas, the textile lane for its textiles and so on. Some of these by-lanes are:
Katra Neel
Katra Neel is the cloth bazaar of Chandni Chowk of Delhi, India. Silk, satin, crepe, cotton, muslin, you will get almost every fabric of the world in this market.
Bhagirath Palace
Bhagirath Palace is supposed to be the largest electrical goods market in Asia. Apart from that, it is also famous for medical equipment and allopathic medicines.
Kinari Bazaar
Kinari Bazaar is very famous for zari and zardozi work, of any and every kind. It can offer anything and everything that one may need for an Indian bridal trousseau.
Dariba Kalan
For silver jewelry shopping in Chandni Chowk, Dariba Kalan is the perfect place. Once a place full of gold and silver jewelers, it now specializes in silver jewelry.
Chhatta Chowk Bazaar
A covered bazaar, dating back to the 17th century, Chhatta Chowk Bazaar has around forty shops selling artificial and semi-precious jewelry, embroidered bags, hand painted wall hangings, fake antiques, etc
Chandni Chowk Market is also famous for the mouth-watering delicacies it offers. Given below is a list of the famous eating-places there:
The Ghantewala Halwai

Natraj's Dahi Bhalle

Kanwarji Bhagirathmal Dalbhajiwallah

Chaat Wala

Bikaner Sweet Shop

Haldiram's

Gyaniji ka Falooda
Palika Bazar
Palika bazaar, situated near the busy market of Connaught Place, is the only air-conditioned underground market of Delhi. It is the ideal place to go for shopping, especially when you are coming to the city in the summer. There is no limit as to what you can get at the Palika Bazaar market, situated in the capital city of India. The market dates back to the 1970s and there are as many as 390 shops situated inside its complex.
Almost each and everything you can conceive of, right from footwear to clothing to nightwear to perfumes to accessories to electronic gadgets to DVDs and CDs, you will get in this massive market. Palika Bazaar is also the perfect place to buy curios and small knick knacks to take back home as souvenirs. The price charged for the products will be pretty reasonable, provided you know how to bargain with the shopkeepers.
Infact, the knack of bargaining is a must in the market, as the prices quoted here are definitely going to be high. There are a lot of eating corners also inside the market area. It is advisable that while going to Palika Bazar, you take along somebody who knows about all the ins and outs of the market or there are chances that you may get lost. Lately, due to the opening of a large number of shopping malls, the market is facing a decline in its popularity.
Sarojini Nagar Market
Sarojini Nagar Market is for those who want fashionable clothes at reasonable prices. Even before the latest couture designs hit the boutiques, their cheaper version appears here. One of the major attractions of the Sarojini Nagar Market of Delhi, India is that it provides even branded goods at cheap prices. This is so because export surplus garments as well as rejected export clothing comes to this market at throw away prices. Right from Levis to Van Huesen to GAP, you will find almost every Indian as well as International brand here.
Shopping in Sarojini Nagar Market of Delhi is also an enjoyable experience. The reason is that it has pedestrian-only zones. The maximum shopping in Sarojini Nagar is done from the numerous stalls that have been put up there. Here, you have to buy clothes just by looking at them, since there are no trials or changing rooms. However, there are a small number of showrooms also in the market. One thing to remember in the Sarojini Nagar Market is to bargain and haggle a lot with the shopkeepers to get a reasonable price. Otherwise, you will get expensive things, even here.
Taste Mouth Watering Food of Delhi
``Street food in Delhi imbibes the different flavours and textures of Indian cuisine. If one wants to enjoy flavours all across India then Delhi is the place to be.``
If one wants to enjoy flavours all across India then Delhi is the place to be. Punjabi chhole bhature, bhel puri and pav bhaji from Mumbai, puchka and jhal muri from Kolkata and chaat from Delhi can be easily found on the streets.
Mouth watering meals in New Delhi:
Indian Accent

Bhatura chana at Embassy or Kwality in Connaught Place

Amritsari lassi in Dariba Kalan, Old Delhi

Chaat in Sunder Nagar—safe and tasty!

Moti Mahal Greater Kailash I for classic North Indian—don't forget to order the butter chicken
Order food from Old Delhi: Because admit it, that's why you're in Delhi. Titled Delhi 6, this special delivery service will send over food that the walled city is famous for. The menu is divided into 'From The Khansama', which gets dishes from famous Old Delhi cooks; 'HomeMade Delicacies' that relies on a network of housewives; and 'For The Maniacs', where you ask them to get you a particular dish and they source and send it to you. Get the hari mirch keema with khameeri roti.
Smitten Bakery & Patisserie: Everyone must be trying to keep this Delhi's best kept secret because they'd like to keep those chocolate sea salt caramel cupcakes for themselves. While you'll have to go pick up your order, the effort is worth it for the incredible baked goods and the company Smitten's quirky, adorable proprietor and baker extraordinaire, Mandakini Gupta.
Kuremal Mohanlal Kulfiwale in Old Delhi. The family has been making kulfi for over a century, and trying out their mango and jamun frozen treats verifies why they're still so popular. The kulfis are served as fillings in whole fruits; delicious and unusual.
In one Day Delhi Local Sightseeing Tour,You will be Exploring 8 Prominent  Tourist sites of Delhi with Our own cabs And Experienced driver.
The Fare for one day Delhi Darshan:
AC sedan- Rs 1899/-
AC Innova -Rs 2499/-
In 2 Days Delhi Local Sightseeing,You will be Exploring Most Famous 16 Tourist sites of Delhi with Our own cabs And Experienced driver.
The Fare for 2 days Delhi Darshan:
AC sedan- Rs 3600/-
AC Innova -Rs 4999/-