Haridwar To Kedarnath Taxi
Haridwar To Kedarnath Taxi
Interested in Planning a holy road trip of Kedarnath Dham Yatra From Haridwar? Then You can book our Haridwar to Kedarnath Taxi service for a round trip and enjoy the entire trip with your family or friends.  If you are keen on a reliable, flexible booking option Haridwar to Kedarnath Cab package can be more convenient and hassle-free than going by bus or train.
Haridwar to Kedarnath distance is 250 km from one side. There is a minimum of 4 days required to complete the Kedarnath tour from Haridwar.
There are various Uttarakhand Tour packages, that you can customize as per our requirements. You can book our AC & Sanitized cabs and taxis for Kedarnath Tour with our pocket-friendly budgets with reliable service & Hospitality.
Check Our Haridwar to Kedarnath taxi or cab Fare details:
For 1-4 Pax:

AC Sedan (Car: Dzire/ Etios) –

Rs 4800 per day

For 5-6 Pax:

AC 7 seater( SUVs) –

Rs. 6200 per Day

For 6-7 Pax:

AC 7 seater ( Innova) –

Rs. 7000 per Day

For 7-16 Pax:

AC (Tempo Traveller up to 16 Seater) –

Rs. 9500 per Day
Facilities provided:
Cab-only package

: Hire out AC cabs with a driver for the entire Tour.

Cab + Hotel package

:

You may ask for suggestions & can also book your place with the help of our team.
You can ask directly our Tour Manager Mr.Singh at +917017392722 for more information or fill out the contact form at the end of this page.

.
Haridwar to Kedarnath Taxi
One Way Taxi Fare Per Car
Sedan Car              –       Rs 9000
SUV Car (6+1)      –       Rs 12000
Toyota Innova      –       Rs 14000
Toyota Crysta       –       Rs 16000
Tempo Traveler   –       Rs 19000
Haridwar to Kedarnath Taxi
Round trip Fare details
Sedan Car Models
Maruti Swift Dzire
Toyota Etios
Hyundai Xcent
Indigo
Haridwar to Kedarnath Sedan Taxi,  Fare Starts @ Rs 4800 per Day
SUV Car Models
Toyota Innova

Innova Crysta
Maruti Ertiga
Mahindra Xylo
Haridwar to Kedarnath SUVs Taxi,  Fare Starts @ Rs 6500 per Day
Tempo Traveller Models
9-Seater Tempo Traveller
12-Seater Tempo Traveller
16-Seater Tempo Traveller
Maharaja Luxury 12-Seater Traveller
Haridwar to Kedarnath Tempo Traveller,  Fare Starts @ Rs 9500 per Day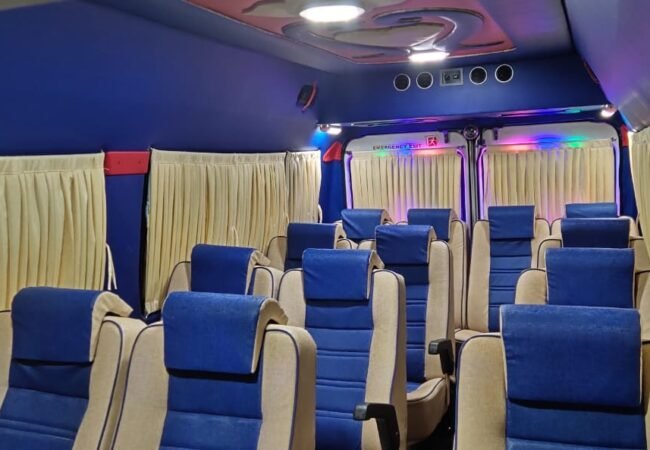 Mini Bus & Coach
21-Seater Mini Coach ( Push Back)
27 Seater Bus ( Push Back)
41 Seater Bus ( Both Push back & Non-PB)
Haridwar to Kedarnath Bus,  Fare Starts @ Rs 16500 per Day
Ek Dham or One Dham Yatra
Book our taxi tour for any one of Char Dham temples with us. Where you plan to visit one of any 4 temples of Char Dham Yatra, which are:
Yamunotri

Gangotri

Kedarnath

Badrinath
 One Dham Yatra tour duration is a minimum of 3Nights/4 Days
To Know our Taxi fare, Please call Mr.Singh at +917017392722
Do Dham Yatra Package
Book our Do Dham Yatra tour from Haridwar, where you will visit any 2 Dham from any of Char Dham.
Kedarnath & Badrinath
Gangotri & Yamunotri
Or you can choose yours
 2 Dham Yatra tour duration is a minimum of 5Nights/6 Days
To Know our Taxi fare, Please call Mr.Singh at +917017392722
Char Dham Yatra Package
Book our taxi tour for the best tour: everyone's favorite Char Dham Yatra, wherein you will visit all 4 temples with us which are:
Yamunotri

Gangotri

Kedarnath

Badrinath
 Char Dham Yatra tour duration is a minimum of 9 Nights/10 Days
To Know our Taxi fare, Please call Mr.Singh at +917017392722 
About Kedarnath Dham Yatra
Kedarnath Dham: Most prominent among the twelve jyotirlingas, the Kedarnath Dham is the highly revered Hindu pilgrim destination for the devotees of Lord Shiva. Located in the Rudraprayag district of the Uttarakhand state at the height of 11,755 ft from the sea level, the Kedarnath Dham is one of the Char Dham pilgrim destinations in Uttarakhand visited by thousands and thousands of devotees every year. The Kedarnath is situated at the remotest location than the other three Chardham destinations at the bank of the river Mandakini just near the source of the river and surrounded by the snow-capped peaks of the Himalayan mountain range. The nearest populated place near the Kedarnath is Phata and Gaurikund. Gaurikund is the endpoint of the state road and thereafter, one has to track to Kedarnath Dham.
The Kedarnath Dham is one of the most revered abodes of Lord Shiva and the Kedarnath temple dedicated to Lord Shiva is known to be built by the Pandavas when they worshiped the Lord here en route to Mount Kailash. Over time, the temple was destructed by nature which was later revived by the sage Adi Shankaracharya and since then it is visited by devotees from various corners of the country. The white snow-clad peaks such as Kedarnath peak at the height of 22,769 ft, Kedar Dome at the height of 22,411 ft, and other peaks are majestically standing behind the shrine of the Kedarnath making the place highly spiritual and tranquil.
Except in the winter season from November to April, the Kedarnath Dham remains open all around the year for devotees and religious travelers. During the winter season, the Kedarnath Dham is closed for any visit as no one stays there due to heavy snowfall, and the idol of the Lord Kedarnath is relocated to the Ukhimath near Guptakashi for the six months and worshiped there. All the people who are staying or working at the Kedarnath for their livelihood shift their base to nearby villages. In order to reach the Kedarnath temple, you have to trek around 18 km from Gaurikund. The Pony and Palki facilities are also available here to reach the Kedarnath. The helicopter service is also available at Phata to reach Kedarnath by the 10 min flight journey.
Places to See Near Kedarnath Dham
Chorabari (Gandhi Sarovar)
Chiavari or known as Gandhi Sarovar is situated only 1 km away from Kedarnath. Floating – ice on the crystal clear waters of the lake fascinates the visitors. One has to go by a trek to reach Chorbari.
Vasuki Tal
Vasuki Tal is situated at a height of 4,150mt ( 13612 ft asl), Vasuki Tal is surrounded by high mountains and offers an excellent view of Chaukhamba peaks.
Gaurikund
Gauri Kund is the base for a trek to Kedarnath and serves as a road head. The village has a temple dedicated to Gauri Devi ( Wife of Lord Shiva) and hot water sulfur springs.
Trijuginarayan
According to legend, Trijuginarayan was the place where the wedding of Lord Shiva and Parvati Devi took place.
Ukhimath
Ukhimath is the winter home of the Lord Kedarnath temple, Lord Kedarnath & Rawal of Kedarnath reside here in the winter season.  Connected by bus services to Rudraprayag.
Panch Kedar
Some more temples of Lord Shiva in the Garhwal area are known as Pancha Kedar, Panchkedar names are Madmaheshwar, Tungnath, Rudranath, and Kalpnath with Kedarnath.
Madmaheshwar
Madmaheshwar is one of Panch Kedar, the temple of Madmaheshwar is located at an altitude of 3,289 mt(10788ft) above sea level, on the slope of a ridge, 25 km north-east of Guptkashi. One can reach by a motorable road from Guptashi to Kalimath.
The most heightened statue of Har Gauri in India is found in the kali temple. The trek from Kalimath to Madmaheshwar is distinguished by wild unmatched scenic beauty and engulfed by Chaukhamba, Kedarnath, and Neelkanth peaks. Gander at the confluence of Madmeshwar Ganga and Markanga Ganga, is the last settlement before one reaches Madmaheshwar, the place where Lord Shiva is worshipped in the form of a belly.
Tungnath
The arms of Lord Shiva came out as per the Kedarnath myth at Tungnath. Lord Shiva is worshipped here as one of the Panch Kedar. Tungnath Temple at situated at an altitude of 3,680mt (12071 ft) ASL. Tungnath is the highest Shiva shrine among the Panch Kedar but the easiest to reach from Chopta, the nearest road head. Chopta Tungnath trek is very popular among trekking lovers.
Rudranath
The face of Lord Shiva ( According to Kedarnath legend) is worshipped at the Rudranath temple, at an elevation of 2,286 mt (7500 ft)above sea level and is 23 km from Gopeshwar. 5 km distance to trek. The trek passes through wild orchards and picturesque locations and involves trekking over high ridges 13120 Ft ASL(sometimes 4,000 mt). The temple site of Rudranath provides magnificent views of Hathi Parvat, Nanda Devi, Nanda Ghungti, Trishuli, and many other peaks. There are a number of holy Kund near Rudranath temple namely – Suryakund, Chandrakund, Tarakund, etc. The entire area is utterly enchanting and unmatched in picturesque scenic beauty.
One can also reach the temple of Anusuya Devi, Located on the trek to Rudranath involving an additional trek of 3 km.
Kalpeshwar
Adventure lovers may like to trek about 35 km to Kalpeshwar, where the locks (hair) with the head, of Lord Shiva, are worshipped. Kalpeshwar is located in Urgam Valley at an altitude of 2,134 mt ( 7000 ft) above sea level, the temple is a further 10 km trek from Rudranath to Helong, the motorhead on Rishikesh- Badrinath route.
Deoria Tal
Deoria Tal is situated at an altitude of 2,440 mt ( 8000ft) Above Sea Level, the beautiful lake of Deoria Tal is located on the Chopta – Ukhimath motor road about 3 km away from Sari. Another trek is from Ukhimath.
At Deoria Tal, Snow Kedarnath is clearly reflected on the lake waters in the early morning. The lake also provides an excellent venue for angling, as well as bird watching.
Other Outstation Taxi service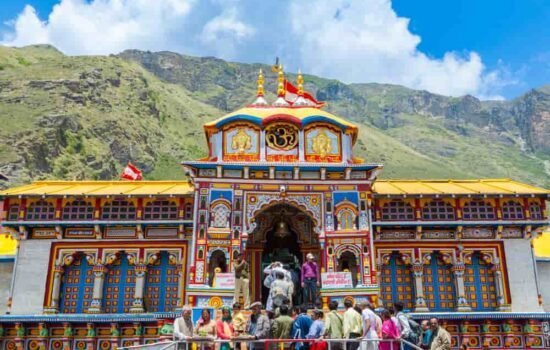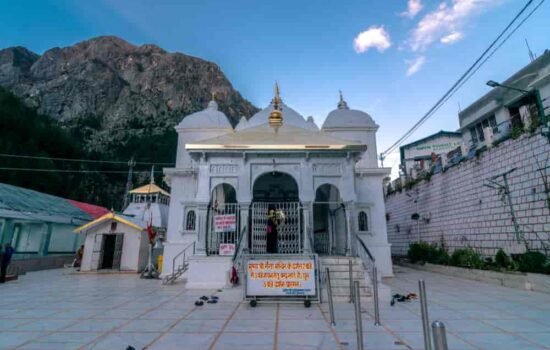 Interested in Planning a holy trip of Char Dham in Dev Bhoomi. Then You can book a Chardham Yatra Taxi Service & Tour Package for a Whole trip and enjoy the entire trip with your family or friends.
Himachal Tour Packages which is – Covering Delhi, Shimla, Manali, Kullu, Kasol, Manikaran Tour along with More other Famous Hill stations like- Amritsar, Dharmshala, Dalhousie, Kajjiar, Macleodganj, etc
Uttarakhand Tour Packages which are – Covering Delhi, Haridwar, Rishikesh, Mussoorie, Nainital, Corbett Tour along with More other Famous Hill stations like- Almora, Kausani, Binsar, Dhanaulti, Ranikhet, etc.