Jim Corbett Safari Booking
Corbett Jeep Safari Booking
Jim Corbett Safari Booking
Welcome to Safari Booking to Corbett National Park. Visitors can book online Jeep Safari or Canter Safari for five different zones of the park namely Bijrani, Jhirna, Dhikala, Dhela and Durgadevi. All the procedures of Safari Booking at Corbett are managed by the forest officials as per the guidelines of India's forest department. One can look for nature safari, to have bird watching and enjoying the precious nature. You can also have a Jeep safari through the jungles of Corbett and if lucky enough can even spot some tigers. If adventurous further or to have some memorable moments can take up an Elephant safari, really amazing experience.
 Facilities provided :
Hire Our AC cabs, Fare Starts @
- 

Sedan car rental: Rs 1700


- Innova car rental: Rs 2400
- Tempo Traveller - Rs 5500
Complete sightseeing by Tourist Cab in Delhi
Tour Guide (Optional)
Cab + Hotel package:

You may ask for suggestions & can also book your place with the help of our team.

Call at +91 9520143837 (Mr. Singh)
Mail: Fill the contact form below

Jim Corbett Safari Booking
Corbett Jeep Safari Booking
Bijrani Jeep Safari
Price (Indian)
INR 4200 / - Jeep Max 6 Persons & 2 children (b/w - 5 to 12 years)
Price (Foreigner)
INR 9000 / Jeep ( Max 6 Persons & 2 children (b/w - 5 to 12 years)
Safari Timings
Morning 6:00 AM - 9.30 AM
Evening 3:00 PM - 6:00 PM
(Safari Timing Varies as Season Changes)
Visitor Season
15th November to 15 June
Bijrani tourist zone in corbett national park is the first choice among day tourists. Its entrance is at Aamdanda which is about 1 km away from Ramnagar.... Click to Read More....
After entering through the Aamdanda gate, you cross about 5 km. of buffer zone before reaching Bijrani and the jungle safari starts from this point.
Bijrani is a beautiful spot and is known for its vast grasslands, deep forest, stormy drains, and wildlife. To visit this area, permission is granted by the Director, Corbett Tiger Reserve. Maximum 30 vehicles are allowed to travel into Bijrani during the morning and a same number of vehicles is allowed in the evening hours. For morning safari advance booking is required and for evening safari, permits are given on a first come first serve basis. Bijrani has a forest lodge which has six rooms and a dormitory consisting of four beds. You can also take an elephant safari here.
Jhirna Jeep Safari
In 2 Days Delhi Local Sightseeing, You will be Exploring the Most Famous 16 Tourist sites of Delhi with Our own cabs And Experienced driver.
The Fare for 2 days Delhi Darshan by Car :
AC sedan- Rs 3600/-
AC Innova -Rs 4999/-
AC Tempo Traveller – Rs 11,000
Dhela Jeep Safari
Plan Delhi sightseeing tour by bus to seeking out Delhi's Famous archaeological sites showcasing a perfect blend of history and modernity
The Fare for one day Delhi Darshan bus:
Rs 450 Per Person

AC Delux Coach

Tour Guide

Timings: 09:00 A.M to 6:30 P.M
Dhikala Canter Safari
If you have reserved only 1 day to explore the Taj Mahal, then Plan a day trip to Agra from Delhi.
Where you will leave for Agra before 9 am & be back in Delhi by night.
Sites that you will see on this trip are the  Taj Mahal, Agra Fort, Fatehpur Sikri.
 Have a look at offers:
Tour fare: Rs 5,500 (sedan car)
Tour fare: Rs 7,500 (Innova car) 
What preventative measures we are taking against Covid-19 Before Travel?

Temperature checking and regular screening are carried out for Hotel Staff, Guests, Drivers, and Guides.


You can ask our Tour Manager Mr.Singh at +917017392722 for more Information or fill this contact form.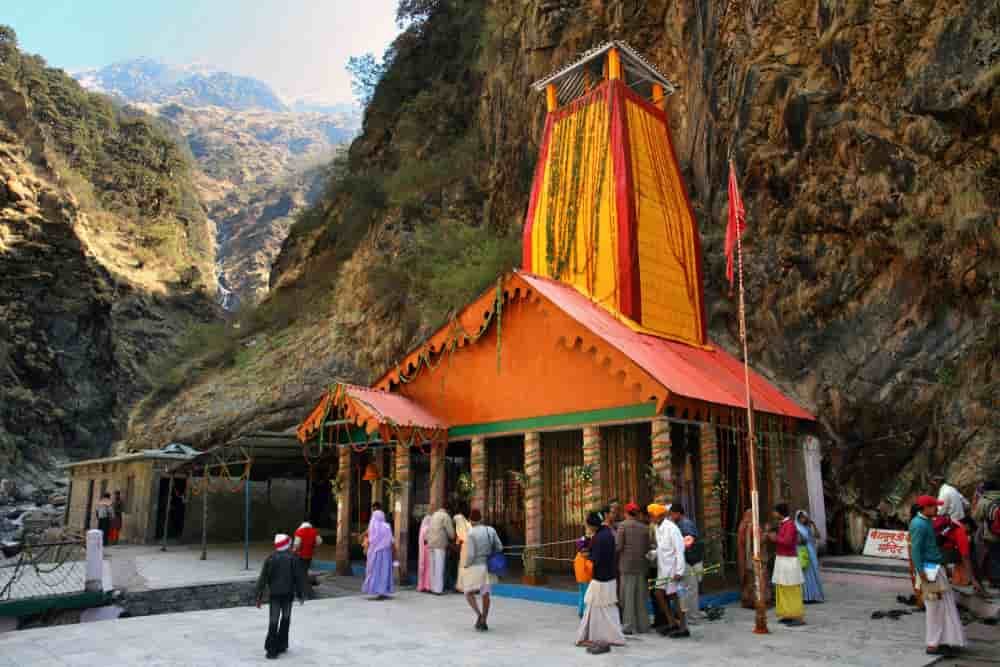 Yamunotri Dham
Get Complete Details
Yamunotri Temple, or Suryaputri Yamunotri Temple is dedicated to River Goddess Yamuna or Ma Yamuna. Yamunotri is the 1st dham which we visit in our Char dham yatra and from Haridwar, it's 222 km & 8-9 hour journey &... Click to Read More....
The temple at Yamunotri marks the source of another sacred river "Yamuna" which from  Yamunotri glaciers on the western edge of the Bandarpoochh (Paravat(mountain) peak (6,315 m). The temple was built by the 'Maharani Gularia' of Jaipur in the 19th Century. There is a number of thermal springs in the vicinity of the temple which flows into numerous pools. Nearby there is Jamuna Bai Kund built about 100 years ago which is used for the holy bath. The water is pleasantly warm and relaxing. The 'Pandas' or the Pujari of Yamnotri come from the village of Kharsala which is on the other bank of the Yamuna near Janki Chatti.  The most important of this is 'Suryakund'.
Surya Kund: There are a Number of thermal springs in the vicinity of the temple, which flows into numerous pools. The most important of these is Surya Kund.

Divya Shila:

 A rock pillar, worshipped before entering the Yamunotri Temple.
Hanuman Chatti: 13 km from Yamunotri. The confluence of Hanuman, Ganga, and Yamuna river, from where the trek 'Dodi Tal' (3307 mt) starts.
Other picturesque places from Yamunotri are – '

Sayanachatti' (18km). 'Chamba' (a climb of 1,524 m).

Janki Chatti:

0.5 km from Yamunotri, it is noted for its thermal springs, where tourists can enjoy a refreshing bath.

Ayana Chatti:

27 km from Barkot and 18 km from Yamunotri is a scenic spot on the banks of the river Yamuna.