SUNRISE TAJ MAHAL TOUR
Wondering to visit the Taj Mahal Tour at sunrise? Then We SRM Team will help Plan a one-day Taj Mahal Sunrise Tour by car from Delhi or Jaipur, which is one of the most popular tour packages for those who simply wish to explore the Taj Mahal in a limited time.
Complementary Note:
An Experienced Multi-language Govt. Approved Licensed Tour Guide will give you a personalized experience and tell you interesting stories about the historically brilliant architectural sites of Agra.
Car/Taxi for – Sunrise Taj Mahal Tour :
AC Prime Sedan Car:

( Dzire/ Etios)

AC SUV Car :

Maruti Ertiga

AC Premium SUV Car :

Toyota Innova Crytsa

AC Tempo Traveller:

09- 20 Seater
Have a look at the complete details below, & feel free to call our Tour Manager Mr.Singh at +917017392722 for more information or fill out the contact form at the end of this page.
Sunrise Taj Mahal Tour
Detailed Itinerary
🕑  02:00 A.M– Pick up from Delhi:
---
Our driver shall reach your hotel/residence in Delhi and pick you up from there. We will drive towards Agra in a comfortable car. Complete the 240km distance in less than 4 hours on Yamuna Expressway. Upon arrival to Agra, the journey starts right away with a visit to The Taj Mahal sunrise Tour.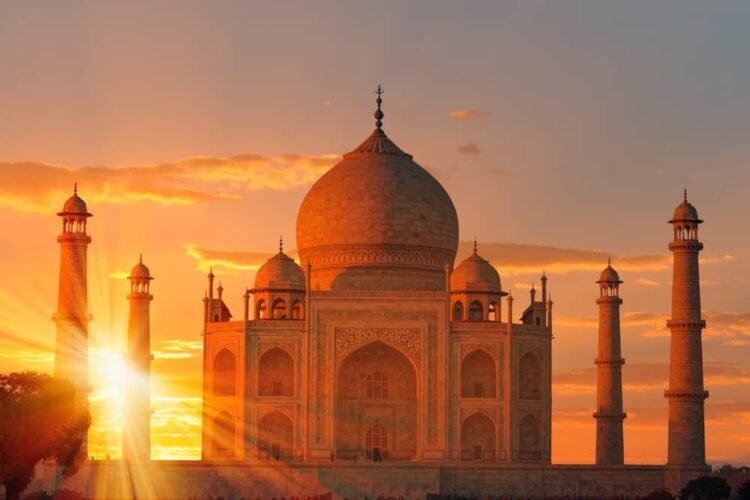 🕕  06:00 A.M – Guided Sunrise Taj Mahal Tour
---
The early hours of the morning are the best time to visit the Taj Mahal, as you get the opportunity to encounter the excellence of the Taj Mahal in the delicate sunrays of the early hours and without the group that visits to see the Taj consistently.
Appreciate the superb Taj Mahal; the image of affection and immaculateness in the entirety of its brilliance worked by Shah Jahan in the cherishing memory of his wife- Mumtaz Mahal. The tranquil Yamuna River streaming by and delightful Mughal nurseries spread out encompassing the Taj Mahal overpowering any individual who set his eyes upon this stunning beautiful view. There is an abundant measure of time for you to spend at the Taj Mahal and snap numerous photos.
Our Taj Mahal Tour Guide will guide you and tell you interesting facts and features of the Taj Mahal Such as :
Taj Mahal India
History Of Taj Mahal
Taj Design & Layout
Getting to the Taj Mahal
Taj Mahal Main Mausoleum
Spend some time at this place appreciating the beauty of the monument and the love of the emperor before heading towards our next destination, the Agra Fort.
BreakFast Time
---
"Touring is just such a great amount of fun with a full stomach", saying that the next thing in your Sunrise Taj Mahal Tour visit is breakfast and refreshments at a brilliant restaurant. After a short break of loads of scrumptious food and unwinding, we leave the restaurant and head towards the superb and excellent Agra Fort.
 🕙 10:00 A.M – Guided Agra Fort Tour
---
Thereafter, when you are still in the stupor of the wonderful Taj Mahal and some lip-smacking nourishment, the Tour Guide will take you to the Grand Agra Fort. Agra Fort additionally passes by the names of "Lal-Quila" and "Quila-I-Akbari", is an image of intensity, courage, and loftiness that one can't miss visiting when in the chronicled city of Agra.
A massive fort and the pride of the Mughal Empire, Agra Fort has remained one of the most powerful forts in India. It was sometimes the capital of the Mughal Empire and has also served as the royal residence. Today, it serves as a royal museum showcasing innumerable belongings of the erstwhile rulers.
Get to Know About the Monuments within the Agra fort :
Jahangiri Mahal (Jahangir's Palace)
Khas Mahal
Musamman Burj (an octagonal tower)
Diwan-I-Khas (hall of private audience)
Diwan-I-Aam (hall of public audience )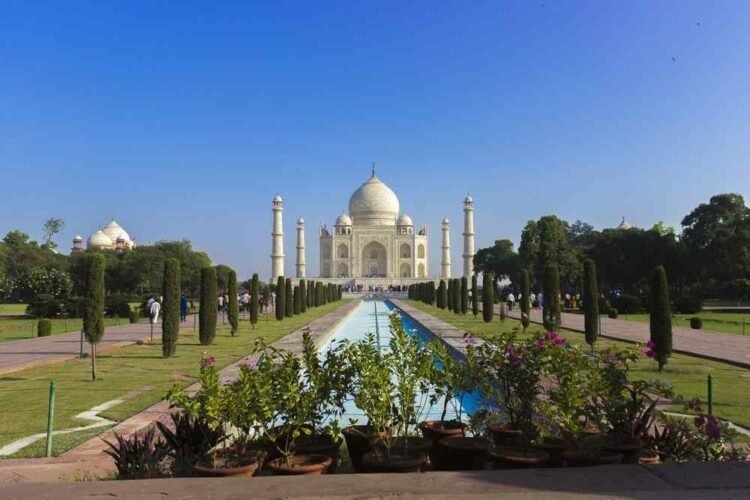 🕛 12:00 P.M – Mehtab Bagh Tour
---
The Mehtab Bagh garden was the last of eleven Mughal-built gardens along the Yamuna opposite the Taj Mahal and the Agra Fort. The garden was built by Emperor Babur. It is also noted that Emperor Shah Jahan had identified a site from the crescent-shaped, grass-covered floodplain across the Yamuna River as an ideal location for viewing the Taj Mahal. 
It was then created as "a moonlit pleasure garden called Mehtab Bagh." White plaster walkways, airy pavilions, pools, and fountains were also created as part of the garden, with fruit trees and narcissus.
Legends attributed to the travelog of the 17th-century French traveler Jean Baptiste Tavernier mention Shah Jahan's wish to build a Black Taj Mahal for himself, as a twin to the Taj Mahal; however, this could not be achieved as he was imprisoned by his son Aurangzeb.
The Black Taj Mahal, also known as the Black Taj, Kaala Taj, or The Second Taj. Mughal emperor Shah Jahan is said to have desired a mausoleum for himself similar to that of the one he had built-in memory of his second wife, Mumtaz Mahal.
🕐 01:00 P.M – Lunch Time
---
Enter a lavish restaurant to enjoy a delicious lunch. Agra is equally famous for its delicious food as it is for remarkable monuments. Enjoy your lunch while discussing your journey so far. You are allowed to rest for some time before resuming your journey.
Some Best Lunch Places in Agra
Pinch of Spice
Salt Cafe 
Chicken Mama Franky
Kwality Restaurant
Panchi Petha Store
Pind Balluchi at Taj Ganj.
🕝 02:30 P.M – Tour of Local Markets
---
With a visit to Mehtab Bagh, You have free time for shopping can explore marble inlay art, an exquisite collection of Mughal jewelry in Agra local Markets. Its precious and semi-precious stones are crafted into desirable gemstone Jewellery. Surrounded by chic boutiques, classy leather things, culturally designed clothing, and Marble Markets: among the list of many admired shops. 
 🕔 05:00 P.M– Departure Back to Delhi/Jaipur
---
 Afterward, Your Sunrise Taj Mahal tour will end here. Ride into the car and drive towards Delhi or Jaipur. Upon arrival, our driver will drop you at your door- Hotel, Airport, Railway station, Home, etc.
Hence, the Sunrise Taj Mahal Tour Ends with Sweet Memories of Joy and Happiness.
Charges slot for this – Sunrise Taj Mahal Tour :
Rs.7000 per (Car: Dzire/ Etios) for 4 people .
Rs.8500 per (Car: SUV) for 6 people
Rs.9500 per (Car: Innova) for 6-7 people .

Rs.16000 per (Tempo Traveller) for 12 people
Agra Tourists Places Timings and Entry Fare
| Monuments Name | Visiting Time | Fare for Indians | Fare for Foreigners |
| --- | --- | --- | --- |
| Taj Mahal | 6:00 A.M To 6:00 P.M | Rs 250 | Rs 1200 |
| Agra Fort | 6:00 A.M To 6:00 P.M | Rs 40 | Rs 550 |
| It-mad-ud-daula | 6:00 A.M To 6:00 P.M | Rs 30 | Rs 310 |
| Mehtab Bagh | 6:00 A.M To 6:00 P.M | Free | Free |
| Akabar's Tomb | 6:00 A.M To 6:00 P.M | Rs 15 | Rs 110 |
| Dayal Bagh | 4:00 A.M To 7:00 P.M | Free | Free |
| Fatehpur Sikri | 6:00 A.M To 6:00 P.M | Rs 40 | Rs 550 |
| Bharatpur Bird Scantuary | 6:00 A.M To 6:00 P.M | Rs 40 | Rs 400 |
| Chini-Ka-Rauza (China Tomb) | 9:00 A.M To 5:00 P.M | Free | Free |
Book Sunrise Taj Mahal Tour
Also,You can ask directly to our Tour Manager Mr.Singh at +917017392722  for more Information.
Our Delhi Agra Tour Packages
The below tours are our Delhi Agra Tours by car where we offer our taxi service to explore Delhi and Agra.
If you have reserved only 1 day to explore Taj Mahal,then Plan a day trip of Agra from Delhi,
Where you will leave for Agra

before 9 am

& be back in

Delhi by night

.

Sites that you will see on this trip are the

Taj Mahal, Agra Fort, Fatehpur Sikri

.
 Have a look at offer:
Tour Duration: 1 full day
Tour fare: Rs 5,500 (sedan car)
Tour fare: Rs 7,500 (Innova car)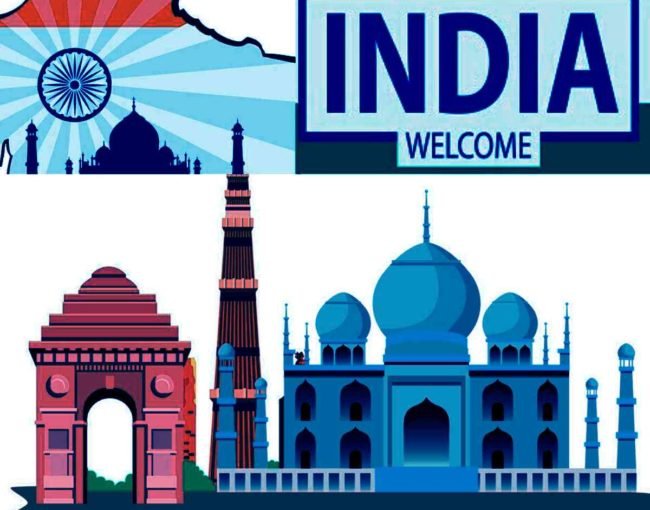 Interested in visiting Taj Mahal? and Then I Want To Reach Jaipur on the same day.
Where you will leave for Agra

before 8 am

&

will reach Taj Mahal by noon,
Here you can visit Taj Mahal, Agra Fort Fatehpur Sikri

.

Later leave towards Jaipur ( which is 4.5 hrs drive from Agra) & reach by 9:00 P.M.
 Have a look at offer:
Tour Duration: 1 full day
Tour fare: Rs 7500 (sedan car)
Tour fare: Rs 9500 (Innova car) 
In 2 Days Delhi Agra Jaipur Tour or Quick Golden Triangle Tour, your trip will starts from New Delhi,
will show you all the major attractions and local culture of Delhi, Agra & Drop You at Jaipur in just two day. The trip also offers a small shopping cum local sightseeing section.
Tour duration: 2 days
Tour fare: Rs 8,500 (sedan car)
Tour fare: Rs 10,500 (Innova car)
Destinations: (Starts from ) Delhi-Agra- Jaipur( End)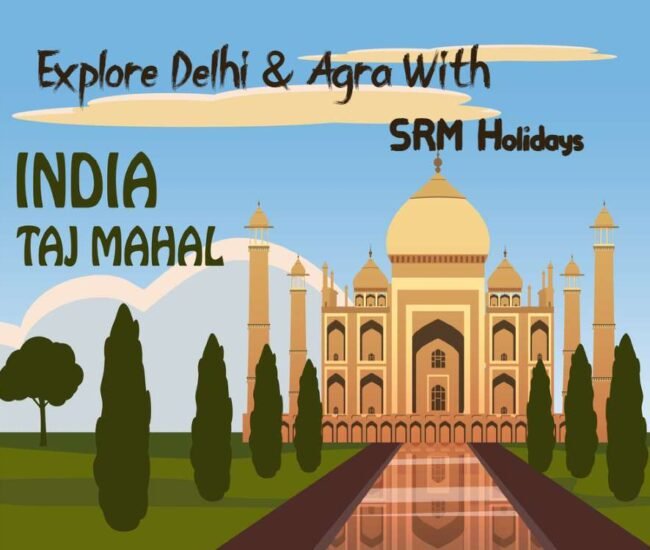 1st Day

: Pickup From Delhi in morning & Leave for Agra Enroute sights of  Mathura & Vrindavan Temples.

2nd Day

: Full Day Agra City Tour & Overnight Stay in Agra.

3rd Day

: Early Morning Head back To Delhi and Full day Delhi City Tour Till Evening and drop you To catch Flight/Train.
Have a look at offer:
Tour Duration: 3 full day
Tour fare: Rs 11,500 (sedan car)
Tour fare: Rs 13,500 (Innova car) 
Explore More Related Tours
Agra the city of  Taj Mahal, There are a lot of awesome factors in this land. Get in it within a few clicks
Check Our Taxi Rental Services
For Delhi, Agra and Jaipur
Book Taxi Service in Jaipur for Popular destinations like Agra, Ajmer, Pushkar, Delhi, Kota, Bikaner, Udaipur, Jodhpur, Jaisalmer, Bundi, Mathura, and Vrindavan, Haridwar, Jim Corbett, Manali, Shimla, Chandigarh etc.
Book Taxi Service in Agra for  Popular Destination like Jaipur, Ajmer, Delhi, Ranthambore, Kota, Gwalior, Lucknow, Mathura and Vrindavan, Haridwar, Rishikesh, Khatushyam, Jimcorbett & Nainital, etc.